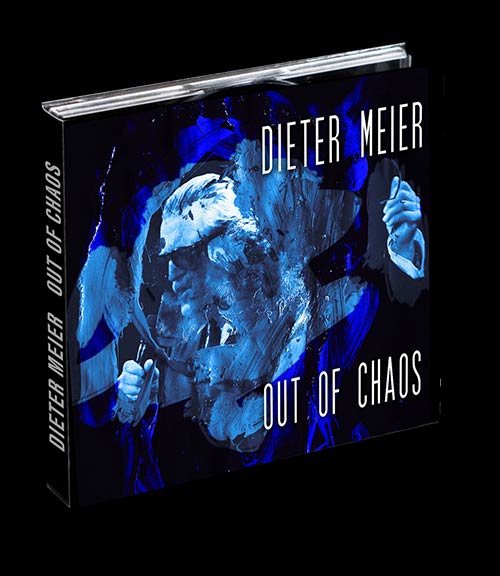 DIETER MEIER – OUT OF CHAOS (STAATSAKT/ROUGH TRADE) – MEDLEY
Dieter Meier, the legendary voice behind Swiss electropop-pioneers YELLO, the man who made the expression "OH YEAH" world famous, impressed with his crackjaw rap in "BOSTICH" even the Afroamerican HipHop scene.
YELLO have never considered themselves (aside from two exceptions) as a live act, but as an art-act, that interacted with their fans mostly via DIETER MEIER's video shorts. A fact that passionate performer MEIER kept suffering from. A little bit at least.
Teaming up with a number of session musicians under the artistic direction of production team Nackt (Apparat / Warren Suicide et al.), Ben Lauber, and techno-producer T.Raumschmiere, DIETER MEIER has just recently finalised the recordings of his electro-chanson album "OUT OF CHAOS".
And now he is setting sails for a world tour to accompany his first solo record, to be released spring 2014. Preparing for the boards that mean the world to him, too!
OUT OF CHAOS - ON TOUR:
08.10.2014 | CH - Voices on Top | Pontresina | TICKETS
PAST
06.05.2014 | Leipzig | UT Connewitz (Pre-Release-Show)
07.05.2014 | Berlin | Berghain (Official Album-Release-Show)
18.05.2014 | New York | LE POISSON ROUGE
22.05.2014 | Zürich | Kaufleuten
23.05.2014 | Hamburg | Mojo Club
28.05.2014 | München | Freiheizhalle
29.05.2014 | Wien | WUK
05.06.2014 | Frankfurt | Batschkapp
06.06.2014 | Köln | Gloria
06.09.2014 | D - Berlin | Berlinfestival
16.09.2014 | GB - London | Jazz Café
Liveshows with video support by Transforma
CONTACT
Management & Booking International
tRÄNENpALAST GmbH
c/o Marcus Herold, Plantage 10/11, 13597 Berlin
Tel.: +49 (0) 30 206 1000
Mobil: +49 (0) 171 407 35 77
e-mail: agentur@traenenpalast.de
Booking (Germany, Austria & Swiss)
KKT GmbH - Kikis Kleiner Tourneeservice
c/o Kiki Ressler, Pfuelstrasse 5, 10997 Berlin
Tel.: +49 (0) 30 695 80 88 0
e-mail: kiki@kktlive.de
Label
Staatsakt
Label: Maurice Summen
e-mail: info@staatsakt.de
Press: Markus Göres
e-mail: presse@staatsakt.de
Tel.: +49 (0) 30 399 308 88
link: facebook.com
Credits
Desgin & Photos: Martin Wanner
Website: bitnpixel